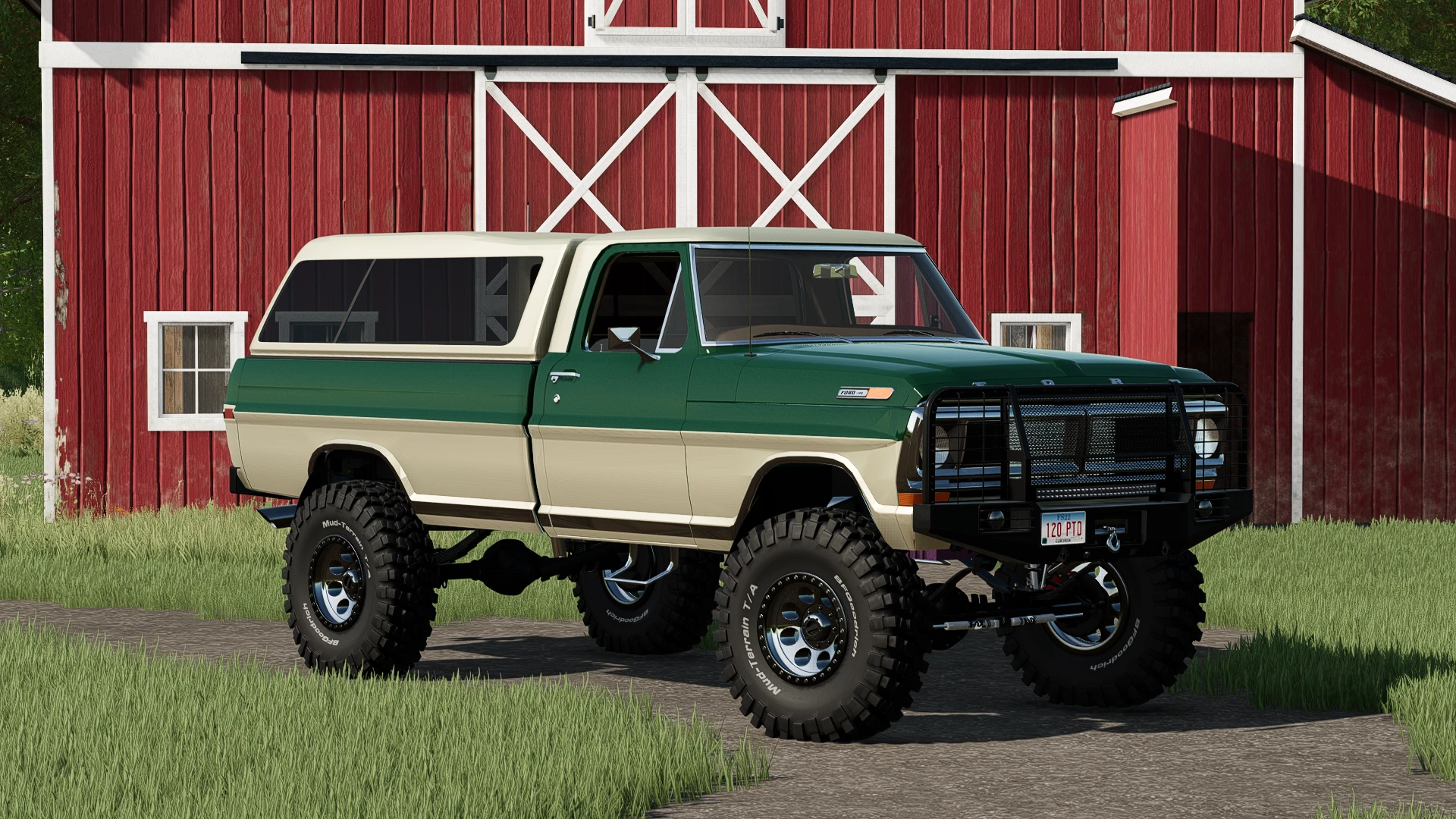 The bumpside base model was released to public by Expendables Modding on FS19. It was converted and reworked on Blender to separate parts and create animations, details and tweaks. Frame by Expendables Modding, with many adjustments and addons to it!
Features:
– Cummins 24v 5.9 with the NV4500 5-speed manual transmission (Using IRL gear ratios)
– Doors, windows, hood and tailgate animations.
– Stock and custom lighting
– Front grill options (1970, 1971 and Custom)
– Suspension addons (Trac bars, stab bars, steering shocks)
– 4 side steps as optional
– Front and Rear bumpers options (Bullbar, Ledbar and Camel Trophy bumpers)
– Bed addons options (Spare wheel, Rollbar, Toolbox, Back Rack, topper)
– Two tone and side trims options
– Side mirrors options
– Stock and lifted suspensions
– Custom dashboard lights, with functional tuner.
– Everything color changeable
– Exhaust options
– Adjustable back hitch and gooseneck options
– Interior options (Seats, CB radio and etc)
– Snow Plow Mount
– 8 Wheel configurations
and else…
This mod contains parts exclusively from DDC, and other parts used are public with credits to their respective authors!
– Key Mapping:
"Z" or "N" key for Hood animation
"X" key for tailgate
Mouse controls for doors, windows and attachers.
Credits:
Diesel Division Customs, Expendables Modding