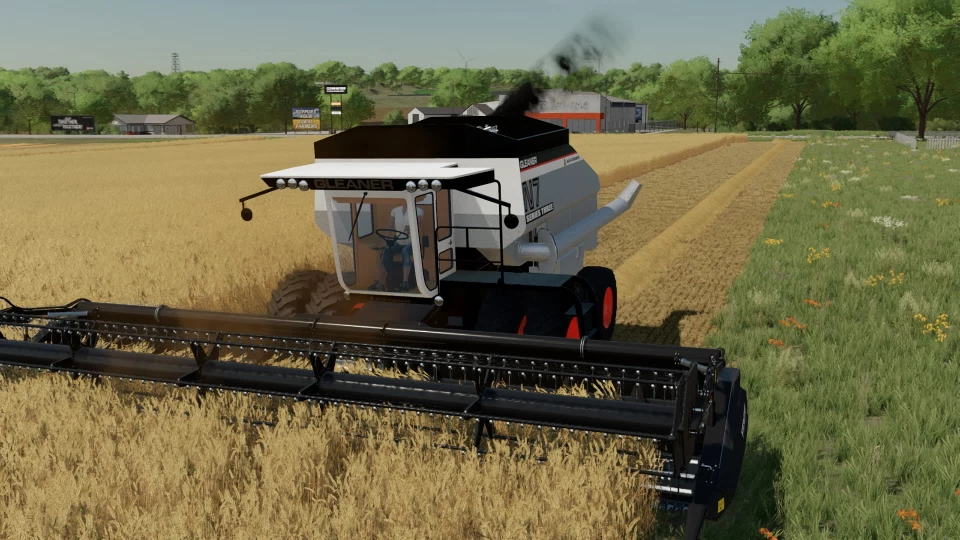 The Allis-Chalmers Gleaner N6 combine harvester was built in the Independence Missouri USA by Allis-Chalmers. It was introduced in 1978 along with the slightly smaller Allis-Chalmers Gleaner N5 combine. It featured an 220 hp (160 kW) Allis-Chalmers 426 engine and a 245 bu bin and many high tech push button features no other combine offered. Due to it's high capacity it could be bought with a 30 foot grain head and the first 12 row corn head available in the USA. In 1979 the N6 was joined by the even higher capacity N7. Credit goes to original modder. Also have to thank a lot of people for helping me with this. Thanks go out to
Scooter Workbench
Schaben Modding
Agrotron Modding
Skywalker Farms
MarkThor
Blake Chamness
Without everyone's help this mod would not have turned out this way. Any Problems let me know. Also if you have read this far please don't upload my mod to other sites. Enjoy and share screenshots!!
Yes the straw and chaff will discharge more on the left side of the combine but that's because that's how the gleaner combine actually works.
* Right now I don't have any headers for it done but I will be looking to find some release when I can find ones I like.
Credits:
Pleasant View Farm
Download (FarmingMods.com)
Download (ShareMods)
Download (ModsFire)