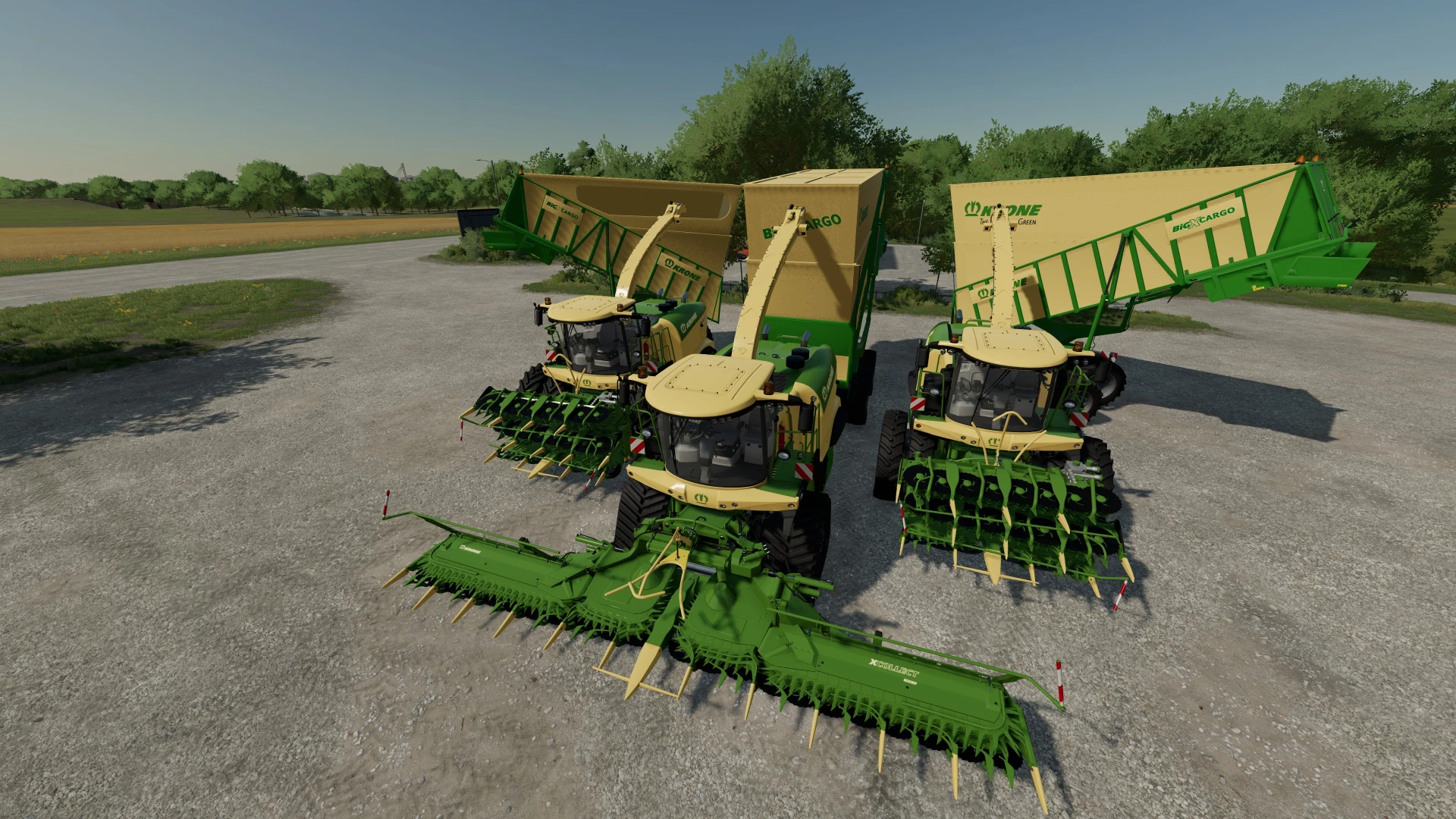 Big update with a lot of tweaks and new features.
Most noteworthy is the ability to turn the cargo box while it is unfolded and filled with chaff. This enables you cart and easily unload to any drive through bunker configuration. Straight position is also useful for transport mode.
Left Control + G = Rotation left
Left Control + H = Rotation right
Configurable bunker capacities. 60k 80k 100k 500k and 600k.
500 and 600k are unreal capacities and also have mass update disabled.
Changelog:
version 1.0.4.4
Fixed inadvertent tracking to the left.
Added "truck" horn sound.
(By Moosey)
version 1.0.4.3
Increased silage additive capacity from 20L to 60L for all configurations.
(By Moosey)
version 1.0.4.2
Tweaked cab height and steering wheel position to better see header snout.
Fixed silage additive showing up in cargo box capacity.
(By Moosey)
version 1.0.4.1
Tweaked Trelleborg Duals, were too low to the ground.
500k and 600k capacities now have mass updtae disabled.
(By Moosey)
version 1.0.4.0
Added cargo box capacity configurations. 60k 80k 100k 500k 600k.
(By Moosey)
version 1.0.3.3
Tweaked pipe unfolding sounds.
(By Moosey)
version 1.0.3.2
Tweaked unfolding sounds volumes. Added metal clanking sounds to end positions of box vertical movement and end positions of box rotation.
(By Moosey)
version 1.0.3.1
Added hydraulic and metal clanking sounds to the cargo box 3 position rotation function.
(By Moosey)
version 1.0.3.0
Added animations to rotate the cargo box to 3 positions while loaded. Left, right and back. Lctl+G & Lctrl+H. Thanks to HoFFi for the script.
(By Moosey)
version 1.0.2.1
add crawlers
increase the bunker content
cabin up and over separately, thanks HoFFi for the script Toggle Animations
version 1.0.1.0
enabled multiplayer
wheel options added
version 1.0.0.1
fix some warnings
add crabSteering
Version 1.0.0.0
Krone Big X1100 Cargo is based on the ingame Krone BigX 1100 with converted cargo from Fs19 is still a Beta.
Credits:
Original: Giants, Homealone.
Tweaks upgrades and patches: Moosey
Animation script: HoFFi
Special thanks to who ever converted this to FS22 😉