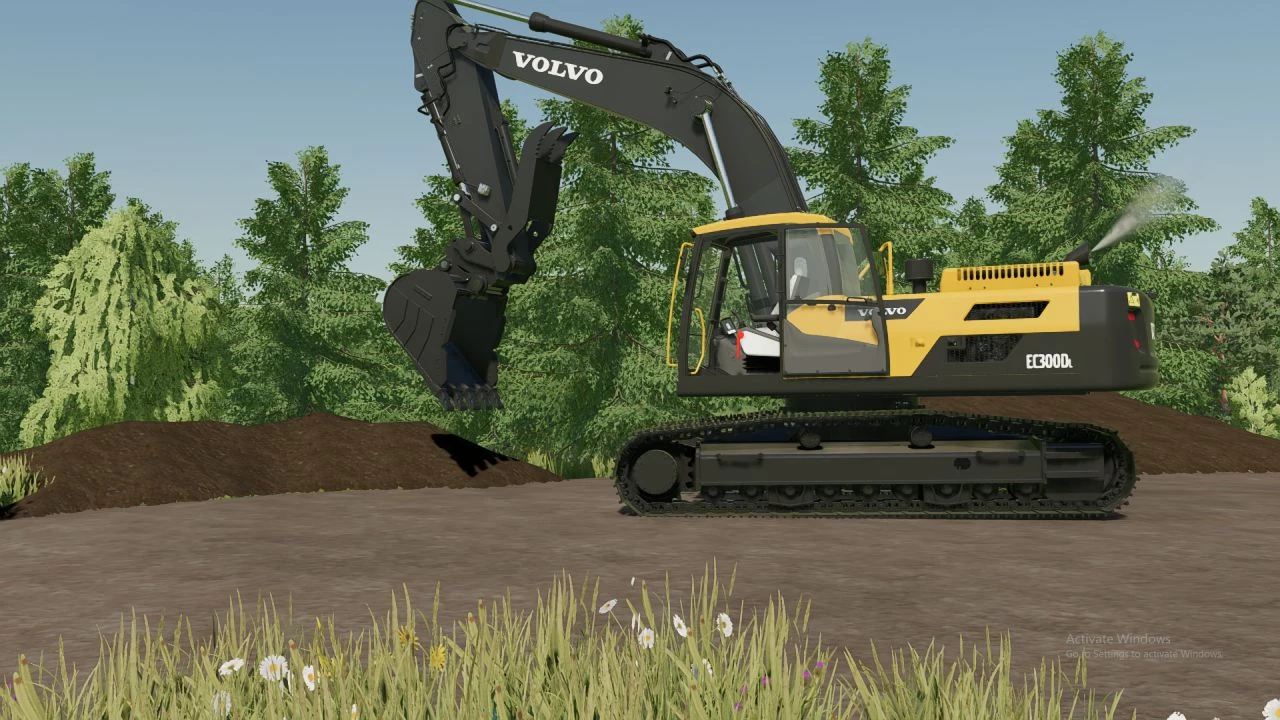 The Volvo EC300DL crawler excavator is built to increase your production, reduce your fuel consumption and to reach the highest levels of efficiency.
Configurations for Thumb, Guarding, and Grouser pads.
Terrafarm File included.
Simple IC Support for almost all doors, including engine panels.
Includes a Volvo Brand 5 Tooth ME Bucket, 5500L Capacity.
Tension Belt Support.
Credits:
P3NGUIN