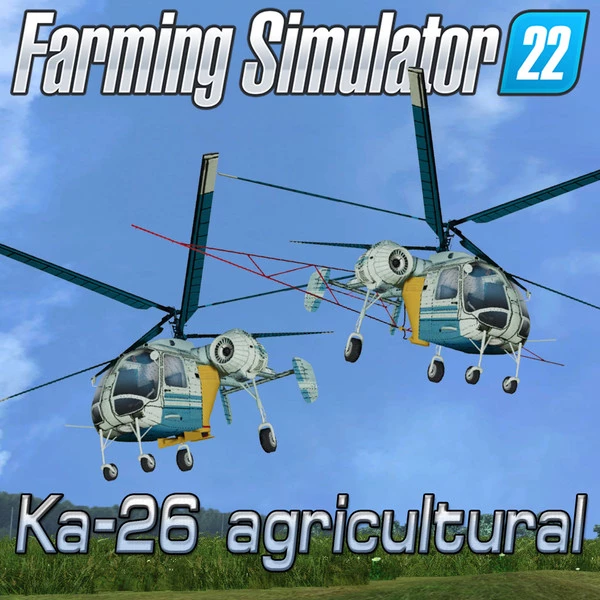 Agricultural modification of the Ka-26 twin-engine multipurpose helicopter. The helicopter is designed for treating agricultural crops with pesticides, applying liquid or dry mineral fertilizers to the soil.
Fertilizer tank capacity: 800 l.
Working width: 40 meters.
Engines: piston М-14В-26, 2 х 325 hp
Maximum speed: 170 km / h.
Test for FS22 v1.1.1.0
Control:
Left mouse button – up. Right mouse button – down.
W – forward, S – backward, A – left, D – right.
DOESN'T GET DIRTY!
ATTENTION! Possible conflict with other mods! Back up your saves!
Credits:
Модель: Rush, Silak_68, werik
Текстура: Rush, Silak_68, werik
Скрипт: Ifko [nator], порт редактирования на FS19: Zippyo v0.99b
Идея / концепция: Silak_68
Тестер: Silak_68
Прочее: Звук: 112TEC | schwaki, Silak_68, werik