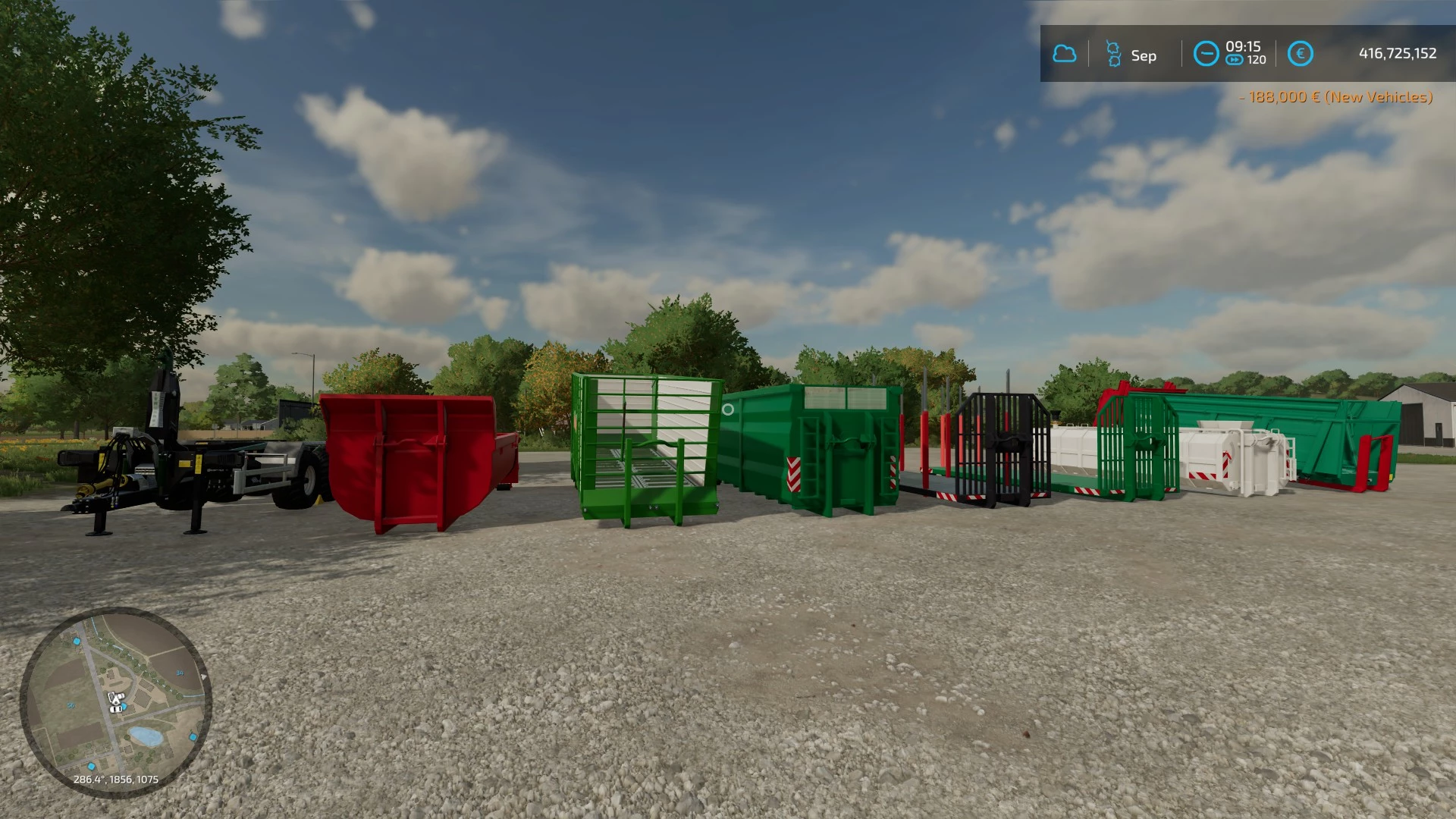 Now the ITRunner Pack is also available again in the FS22.
What was done
Light and sound brought to LS 22 standard.
New tire configurations from Trelleborg, Michelin, BKT and Vredestein.
Dynamic hoses.
License plates are installed on the trailer, as well as on the silage container and manure spreader container,
because they cover the license plate of the trailer.
In the shop, all 7 containers and the trailer can be found in a separate shop category under attachments.
The display of errors in the F1 window has also been fixed.
Many thanks to Ifko [nator] at this point for the approval of his scripts.
Finally: Have fun with the ITRunner Pack. And if you don't want it, just don't download it.
Changelog:

Version 1.1.0.0
Changelog:
Fixed display error of the texture of the rear marker lights.
Color choice installed.

Credits:
Giants Software GmbH:
Ifko[nator]: Scripte
Th3_Ghostrider