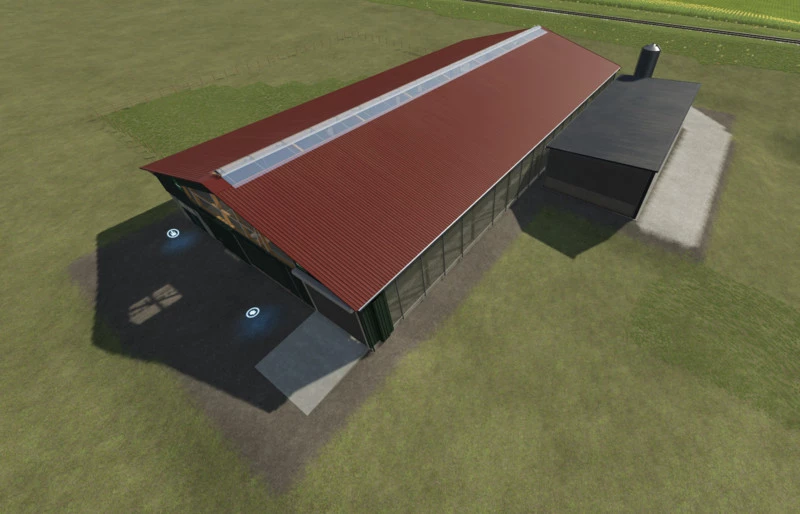 This Mod increases the maximum number of Cows to 500.
Version 1.3
A problem with the feed triggers has been fixed – thanks to user Nimanox for pointing this out!
Straw and hay bales are now accepted in the cowshed, in the feed area.
In the version with a feeding robot, bales of hay, straw and silage are also placed in and in front of the garage. see pictures of the trigger spots
Additionally, the Cowbarn accepts Bales inside and in the Version with the Feeding Robot, at the Robot station.
increased capacity for inputs and outputs
bigger feeding Value for the robot.
Credits:
Keksi