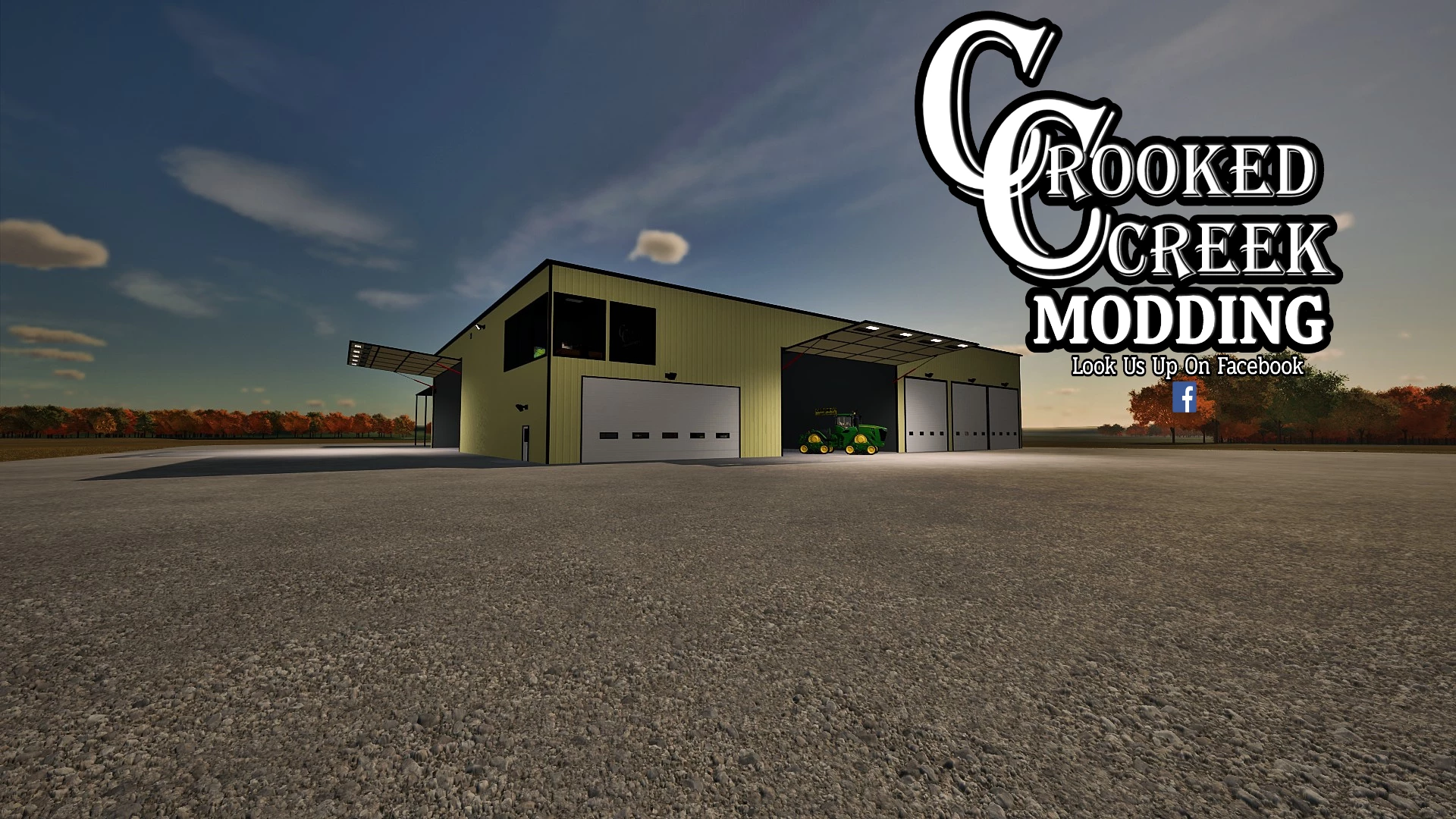 Here is the release of the next series of CC buildings. This is gigantic shop can fit all your custom farming needs. You can fit 15 foot headers through the hydro door.
Features:
-14 Color selectable that will match any CC Building. Changes with N when purchased.
-3D Tin siding and Roofing
-Occulder meshs in all walls to ensure no frame rate dropping
-Snow Mask
-Workshop trigger
-Car Lifts that work
-4 Semi Truck with Trailers Storage Bay
-Smaller 2 Overhead door garage
-Cold Storage outside
-Wash Bay
-Working Power Washer built in to the wash bay
-Office located in the parts loft
-Hydro Door Lights
-Illuminated Garage Door Openers
-Illuminated Exit Signs
All doors open with the opener in the inside of the building. This is made for realism. The file size is huge due to how much is in this shop. The detail within this shop will out match any of my previous builds.
Credits:
Crooked Creek Modding