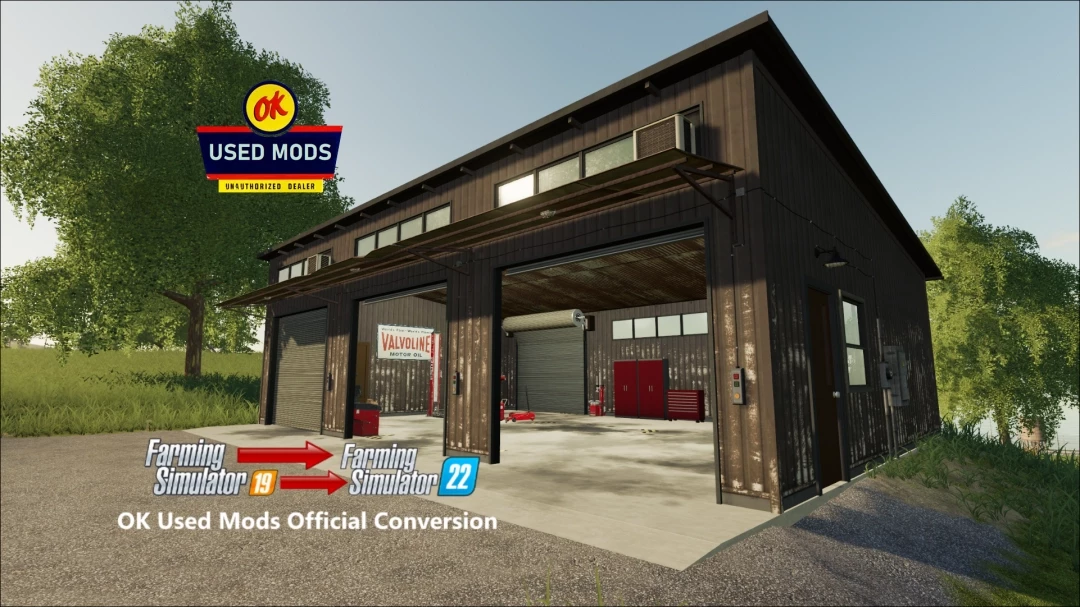 Brought straight out of the work shop at OK Used Mods, here is my old auto shop with. I hope you enjoy this mod, I know I have fun with it. Functional lift and work shop trigger
Let this worn shop be the start of your new business. Functional lift and doors all around make this building a top contender.
CLEAN LOG!
Updates/Conversion and notes:
Converted from FS19 to FS22
Category: sheds, tools
Price: $25000
Fun: priceless
Credits:
OK USED MODS
Other Credits: I used lambos car lift and beautiful roll up doors by Iconic Upgrades.