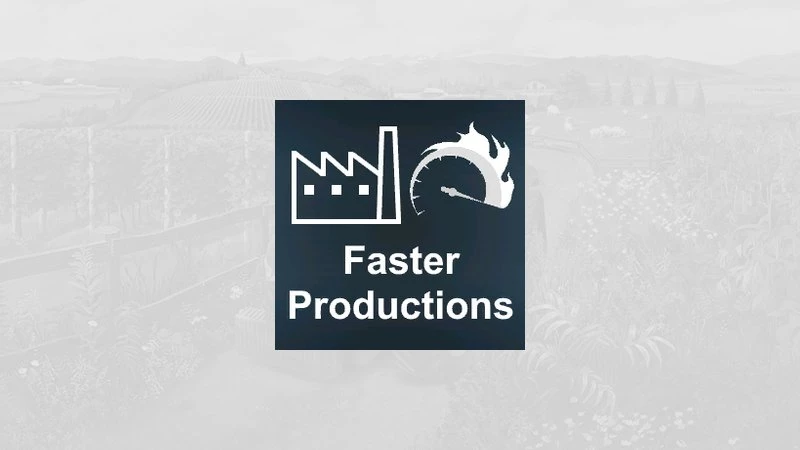 This script mod increases the speed of productions.
Above all, slow productions are boosted (e.g. spinning mill, bakery, …),
even fast productions such as sugar factories or flour mills are not changed.
In addition, with the mod, the productions are really adjusted to "per month".
That means, if you play with several days per month, productions will be slower
(but produce the same amount over the entire month).
The mod runs flawlessly in single player and multiplayer (including dedicated server).
Credits:
Rival