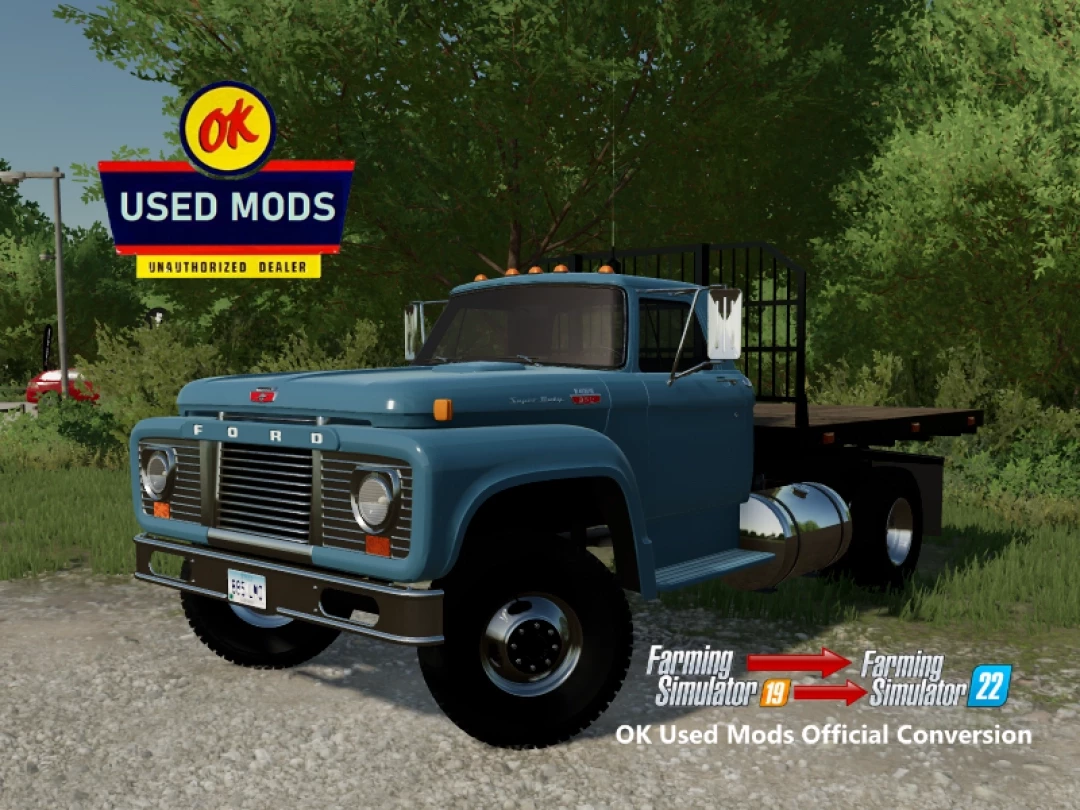 Brought straight out of the work shop at OK Used Mods, here is my 1964 Ford T850 Flatbed. This truck is completely new to FS19. The 3D model was donated to us by J. Burson. We used a few components from other vehicles such as the flat bed and chassis, but you won't find this mod anywhere else!
GMYK will be releasing his own version of this truck as well, they will be basically the same but with some minor changes – Check his out as well.
Updates/Conversion and notes:
Converted from FS19 to FS22
Price: $8,500
Category: Cars
Configurations: Color Configurations (wheels, Body, Bed), Hitches, beds types
Credits:
OK USED MODS & J&M FARMS; and thank you GMYK for converting this one from 19!