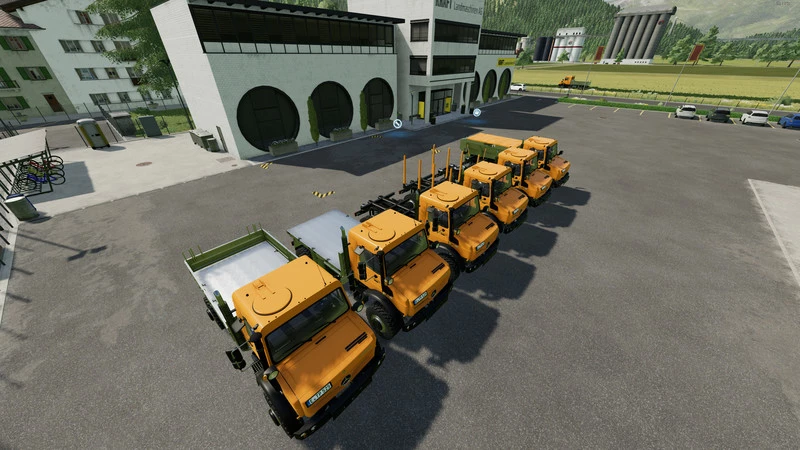 Price: 140.000€
Changelog:
v1.0.0.3:
– Fixed default design color
– Fixed AI collision
– Fixed Salt Spreader Width
v1.0.0.2:
– Fixed coloring the pickup
– Added a new chassis color design configuration
– Hide the height nodes warning, with a fake volume.
– Fixed german translation
v1.0.0.1: Added more color options to design and cover.
Configurations:
Pickup
Capacity: 2.5m²
Flatbed
Steelbars
Log Transporter
Hauler
Salt Spreader
Capacity: 5m²
Multiple front and rear attacher and decorations available.
LOG FREE.
Known Issues:
The 2 Axis version has some glitches with some tires, guess up to Giants to fix that.
Use the 1 axis version, if you have problems with the 2 axis.
Model has some minor issues, but to small to fix them.
The SemiTrailer moving tool is always shown. (No idea how to hide it.)
(Height Node warnings. Happens because height nodes have no configurations and are always loaded even for configurations without the required fill volume.)
(Model Size warning. This mod is not for consoles.)
Credits:
Modell: The Expendables, Kamilos0397, GIANTS
Textur: The Expendables, Kamilos0397, GIANTS, Iceflower S
Script: The Expendables, Iceflower S