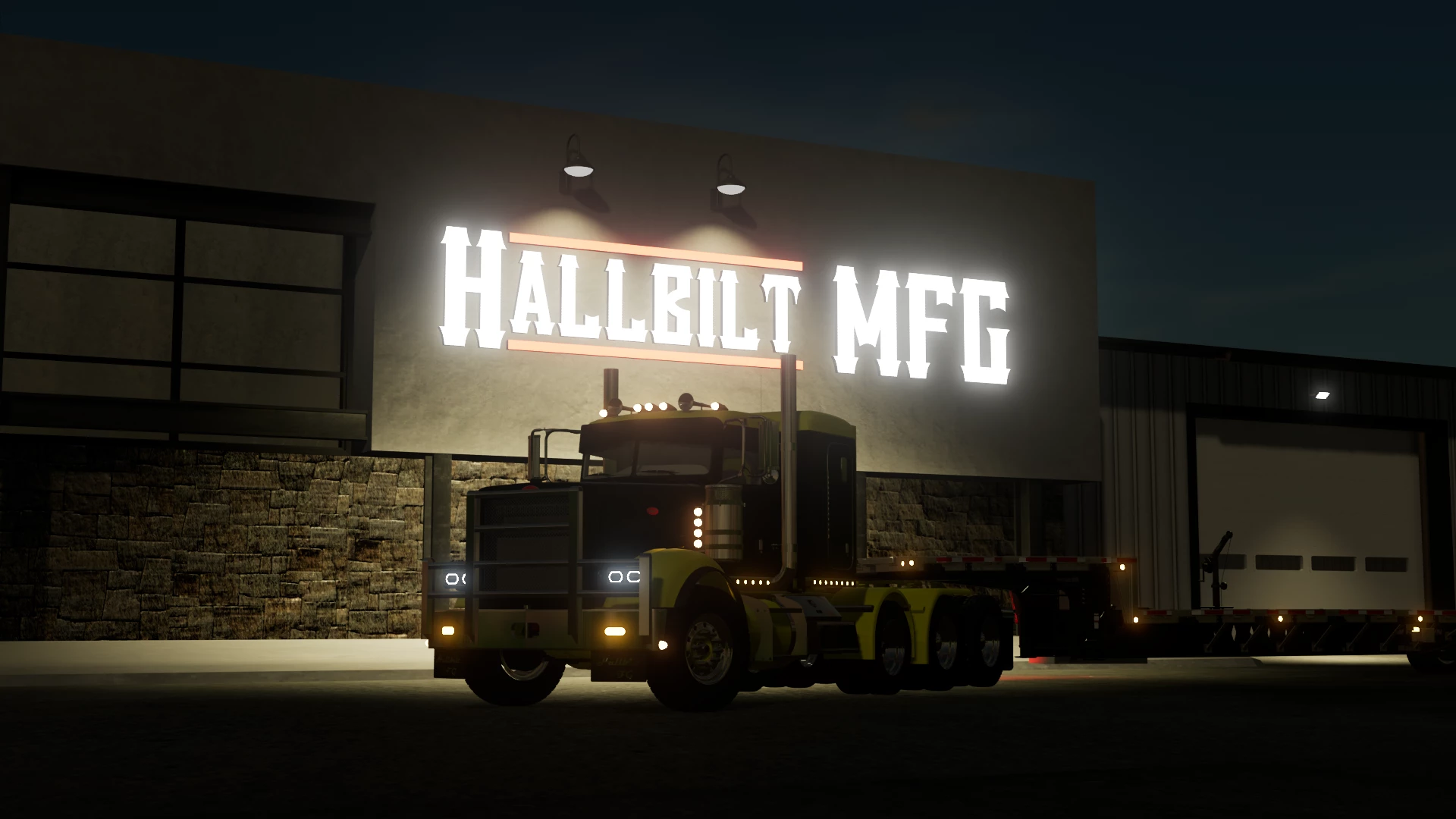 FINALLY, probably the most anticipated moment the followers of this page have waited for. The release of the monster, the Peterbilt 367.
-Full UDIM
-Working gauges
-Adjustable Driver seat
-Adjustable fifth wheel and airline box
-Tire chains
-Tail roll(to be updated in the future) or lowboy ramp options
-Rear pintle hitch
-Opening doors and hood (not a very detailed engine)
-Simple IC triggers up the wazoo
Mods to go with the 367, but not required: Simple IC, Exley's tow pack (for the warn winch, it connects to the winch racks to make a winch truck, never could get the winch to work right as part of the mod itself.)
-Oversize load sign on the stock bumper, and changeable signs on the winch racks, and heavy haul rack.
-6 frame options
-8 rack options(5 of which were modeled by me!)
-8 visor options thanks to Status Low Modding
-4 stack options
-2 hood options
-3 headlight options
-4 bumper options(2 modeled by me exclusively for this truck.)
Special thanks to all my patreons for being able to purchase this beautiful model by Daramin Design Studio. All the help from Status Low Modding, JDL Logging for his winch control box and providing a set of fenders and the Lennox bumper. Zook for the static drop axle and other misc parts. Thanks to Apex Land Clearing and Benjamin Lambert for testing.
Simple IC:
Right Door
Hood-under left door
Sign Change/Reveal-on front bumper
Tire Chains-midway down frame
ACE Rack doors- on rack, 3 Triggers
I am sure I am forgetting some triggers.
Credits:
Half Assed Modding, Status Low Modding, JDL Logging, D3D
Son of Ragnar
Expendables